Historian S.C. Burns is the author of Cookesville, U.S.A.; the Wildest, Wickedest, Wealthiest Big "Small" Town in the West.
Cookesville, U.S.A. is a fictional western town whose story, location and peoples have been ripped from the pages of history. From Santa Fé, New Mexico to the goldfields of California in 1850, to the settling of Cookesville in California's Central Valley, its colorful characters bring to life the true drama of westward expansion.
Cookesville introduces readers to many historic characters, weaving together fictional story lines with dramatic history. For instance, in the crossroads which was Santa Fé of 1846, Burns highlights the life and saloon of the historic character, Doña Gertrudis Barcelό, or "La Tules," as the people of Santa Fé called her. Here, the flavors of the Old West and Spanish cultures combine to take readers on a whirlwind adventure and romance, the backdrop of which is the Mexican-American War, 1846-48.
Moving on from Santa Fé, newly-wed Frank Cooke experienced the early days of the Gold Rush in California, in the chapter which explains, "How the White Man Took the Land…Again!" Working his claim, Cooke becomes a very wealthy man, who nevertheless experiences the dangers of vigilante law. He and his entourage of Native Americans, Mestizos and Chinese eventually retrace his original route back to the southern San Andreas valley. There, he and his family settle by a river they humbly name the Cooke River, creating the town of Cookesville.
This California central valley city embodies the struggles that ran strong as the state of California came to life in 1850, bypassing the process of organizing as a territory and racing to become a free-soil state. Encompassing lands which paralleled both the previously delineated North and South during the antebellum period, it became an instant combination of numerous races, mixed faces and outlooks. The passions which typify the goals of each ethnicity can be witnessed in its early development. Paradoxically, the spirits of the Old South and the Antebellum North compete on this western soil.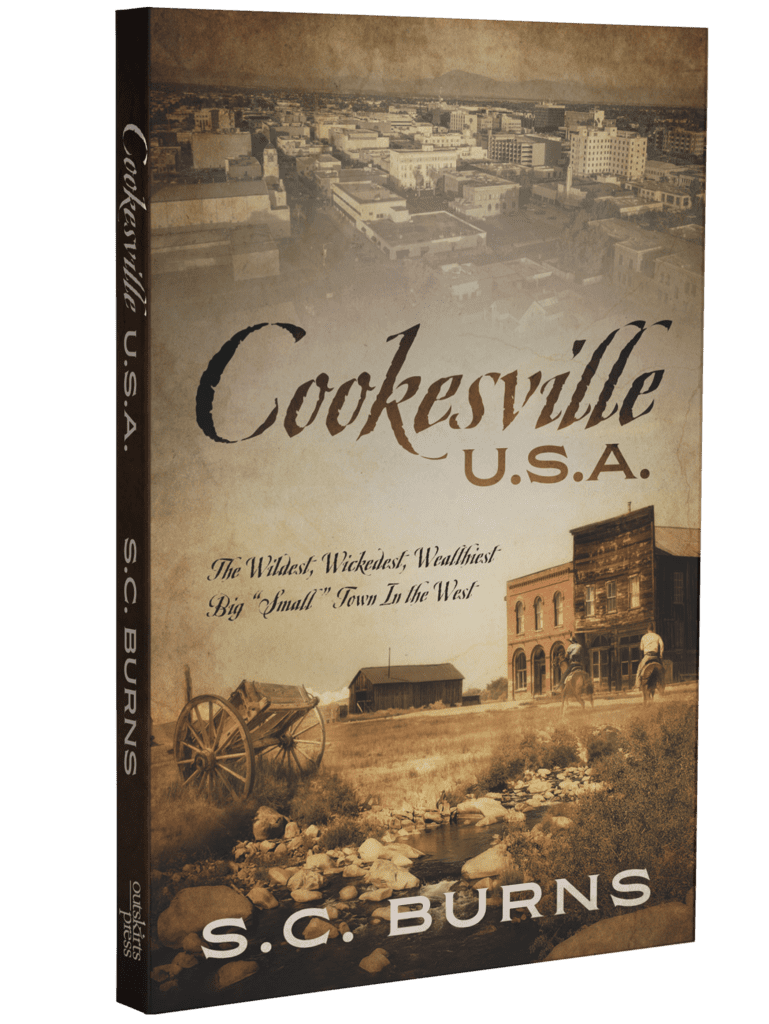 The result of these equal but opposite visions would lead to violent confrontations. Readers learn the backstory of the peoples who originally settled Cookesville, following their offspring and their relations into the 20th and 21st centuries, along with the influence of new in-migrating peoples. Their red-hot relations and stories are compelling, exciting, exotic and sensual; and though they are fictional, they are solidly based upon real characters. You won't want to miss a single epoch or individual story line. Cookesville exemplifies not only how the West was won, but how the spirit of survivalism was essential in uniting cultures-on a local and national level.
In "Cookesville, USA", Sarah Burns has done what all great historians do — show us that the past is alive and well and living right here in the present. In fact, the wonderful/terrible truth about Cookesville, California (which is Ms. Burns's pen name for a real life city located about 100 miles north of Los Angeles) is that not much has changed since its founding back in the nineteenth century. In exquisite and moving detail, Ms. Burns teaches us exactly what put the "wild" into the Wild West — lots of sex, money, compassion, brutality and a powerful heartfelt belief that the American Dream could be made real. "Cookesville, USA" is a beautifully grand story. Although California of 1851 might feel like a John Ford movie while Cookesville of 1961 reads more like Raymond Chandler, altogether it defines an identity that is uniquely American — that we are a land of both scoundrels and heroes and we're not entirely sure which ones deserve our deepest affections. Peter S. Freedman: artist/writer
From a young age, Sarah C. Burns learned intimately about the complications of race relations and family struggles.
As an adult, Sarah determined to address these problems on both a personal and professional level. The study of history gave her answers to the repetitive struggles societies faced, by not learning from the past. Sarah developed a passion for history, as she discovered solutions to both social and political problems. Dedicated to the fight for civil rights, including Women's and African American History, Ms. Burns evolved into a defender of social justice for all.
Receiving a Bachelor of Arts and Master of Arts from California State University, Bakersfield, in 1994 and 1996, respectively, Ms. Burns first served as an adjunct professor of history at Bakersfield College (1996-2002) before becoming a lecturer in the California State University Bakersfield History Department (2002-2004). Since 2005, she has been an associate adjunct professor of history at the College of the Canyons and, since 2013, an adjunct professor of history at Antelope Valley College. Simultaneously, she was a social and cultural historian at National University from 2008 to 2016.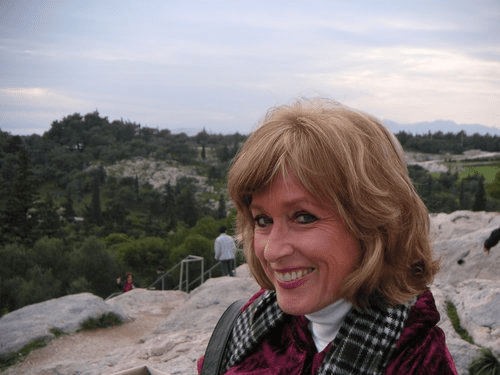 Notably, Ms. Burns completed two residencies at the Oxford Round Table on Women in History (2003 and 2012) and the Athens Institute for Educational Research (2004). She has also been a frequent presenter in her field, having written multiple articles in motivational books, with other well-known authors. Contributing her expertise to reading, researching and writing, she wrote and published her first book Matilda of Argyll in 2003, reprinted in 2007, which can be purchased on Amazon.com. Her second historic fiction, Cookesville, U.S.A., was published in June 29, 2021.
Among the highlights of her career, Ms. Burns is notable for being the author of the very first women's history course in a community college in the State of California. Described by her colleagues as dedicated and deeply intellectual, Burns notes that she loves to share her findings in a storytelling manner.
With the publication of Cookesville, U.S.A., Ms. Burns has turned another corner in her exciting career. Tales from the fictional town of Cookesville will continue with her next book: From PHILPOT to COOKESVILLE; one woman's heartbreaking path to independence!
My relationship with Oxford University began as a simple quest for inspiration—a walk on the hallowed grounds of a college where I'd placed one of my fictional characters. The story was set in the 1630s, and young James Campbell was attending Pembroke College at Oxford. After being turned away by the staff of Pembroke College in the summer of 2002 (rules are rules), I was shocked to receive an invitation to attend a think tank there in March of 2003. That prestigious group was one of several Oxford Roundtables, and mine would be on the topic of "Women in History." As my spiritual guru, Depok Chopra, states: "There is no such thing as luck. It is, rather, preparedness and opportunity coming together." I was certainly prepared, and I wouldn't miss my opportunity.
In the Fall of 2002, I was teaching for both Bakersfield College and Cal State Bakersfield. I taught U.S. History courses and my Women's History course for Bakersfield College, and Western Civilization courses for Cal State—when I received this surprise invitation.
The letter arrived in November, 2002, and the residency would be March 30 to April 4, 2003. I accepted the invitation, and submitted a paper topic as well. My topic was accepted, and my research began in earnest. For almost a full week in 2003, I had a residency in that very prestigious institution, in a dorm room very much like the one I described in my book: Matilda of Argyll. Thankfully, my story doesn't end there.
In the Fall of 2011, I was teaching a course for National University. It was titled, The Culture of Global Capitalism. Within the textbook used for this course, I learned about numerous reform movements led by women in third-world countries. The stories were so fascinating that I told my partner, if I were ever invited to the Oxford Roundtable again, I wanted to write and present a paper about these amazing women. About two weeks after making this statement out loud, I received a message from the Oxford Roundtable, inviting me to participate in another Roundtable residency. At that point in my life, I had no doubt that there was a higher power at work. I of course responded immediately and began my research. That paper was a great success, was published in the journal proceeding from that August 2012 Roundtable. It can be read at this source: Forum on Public Policy, Oxford Roundtable/Burns. Clearly, some things are meant to be, and the third time was definitely a charm!